Ever see something on an online bookstore that looks not quite right? Perhaps a book price that is too high (higher than a paperback, anyways!), a cover image that doesn't match* (two books with the same title)?
Post your image here!
To get things started (I won't name the site)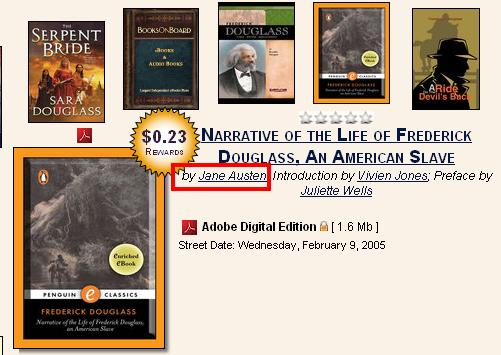 * Actually, this can be a real problem. I have seen ebook sites use a cover image of a specific title to represent a generic or public/domain text which does not include the translation/forward/material that the edition pictured implies.