Mon May 10 2004

There is light in the tunnel...
05:26 PM by Alexander Turcic in Miscellaneous | Announcements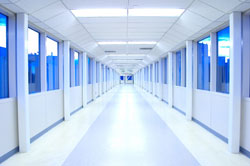 Months after months I've been telling you that I was working on our new site - without showing any promising results. Part of it was that I was too occupied with my real-life work. Another part was that I was unsatisfied (not to say frustrated!) a) with my own progress on the web site and b) with the designer(s) I tried to find (one even tried to screw me over, thank you very much

).
So after a break or two, I had to bite the bullet. The last few nights I spent most of my time to get as much done with the new site as possible. I am sure there are still a few tweaks here and there to be made, but overall I think the new site is pretty much ready to be released to the public.
Some of the new features that are already in place:
- A new frontpage article system which allows editors to bring interesting articles to the frontpage (I will write more about this feature tomorrow)
- RSS feeds from other excellent sources (can be selectively turned on/off)
- A Link Directory (which is written and installed, but not yet filled) - any volunteers?
- A Chat system that allows us to have schedule meetings for real-time chats
- A Games Arcade which allows you to have some bright moments at your work place and also to compete against your fellows
- A Mobile version which allows you to browse the full forum and to make new posts with your mobile device (a Avantgo-like version will be in place in the next few days)
- something else I forgot?
As always, I am open to your criticism, suggestions and other kind of comments (please just allow me to have a full night of sleep for once

).
I heartly recommend that you visit our new Community Help thread, where you can regularly find new valuable information how to make your stay here more enjoyable (I will add more FAQ items in the next days). Also, please take some minutes to introduce yourself if you haven't done so yet.
Best Regards,
Alexander
[ 17 replies ]

Cybook Preview available
08:55 AM by Alexander Turcic in More E-Book Readers | Legacy E-Book Devices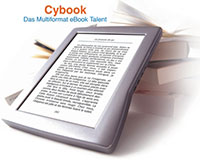 Found some news on the Cybook today. According to the German e-book seller eBookMedia, a "Preview" of the Cybook will be available for 720 Euro (~850 USD). I am not sure if you are ready to pay that amount of money for a non-final product, especially if there is no upgrade possibility mentioned.
The Final would be available June 1st, 2004, according to their website.
Some specs are available in German.
The Cybook runs Windows CE 3.0.
The following formats are supported:
Mobipocket Reader (with DRM)
uBook (Microbook)
Boo Reader
PDF Reader
Internet Explorer
Pocket Word Reader
PTab Reader
A Compact Flash memory is supported for storing e-books.
[ 1 reply ]
Wed April 28 2004

Breakthroughs in polymer OLED (PolyLED) efficiencies
12:03 PM by Colin Dunstan in Archive | Handhelds and Smartphones
Scientists at Philips have developed new methods to significantly increase the efficiency of PolyLED polymer OLED (organic light-emitting diode) displays. This opens the way to lower power consumption and will further strengthen the inherent advantages of polymer OLED for mobile and other applications, namely high brightness and contrast, wide viewing angle and excellent video capabilities but also enables the use of polymer OLEDs in solid-state lighting applications.
Check out Philips' press release!
If you are interested to know more about this technology, you should also check out here.
Greets
[ 0 replies ]
Thu April 15 2004

SHOCKING: DRM-Enabled Intel CPUs for Phones & Handhelds
05:37 PM by Colin Dunstan in Archive | Handhelds and Smartphones
As AP reports,

The next generation of Intel Corp. microprocessors for cell phones and handheld computers will, for the first time, include hard-wired security features that can enforce copy protection and help prevent hackers from wreaking havoc on wireless networks [...] The same technology also can be used to ensure that content such as music or movies is used in a way dictated by the copyright holder. A purchased song, for instance, would not play unless it's sure that it's authorized and running on secure hardware.
You can also read Intel press release here (link).
Global Internet,
Once a spring of liberty,
Autumn chill so near.
[ 0 replies ]
Wed March 31 2004

Pre-Made Scoops for our Regular Members
01:42 PM by Alexander Turcic in Archive | Sitescooper
We now have a beta section where our regular members (everyone with 20 or more posts) can download pre-made scoops in iSilo format (Plucker will follow).
These scoops are regularly updated (several times a day). The list of scoops is expanding, and currently includes: The Economist, Reuters, NZZ, The Inquirer.
MobileRead.com Team
[ 64 replies ]
Wed March 24 2004

[Librie] Sony's e-Book reader LIBRIe to use E-Paper!
05:43 AM by Colin Dunstan in More E-Book Readers | Legacy E-Book Devices
This is some great news from Geekzone :
Royal Philips Electronics, Sony Corporation and E Ink Corporation announced today the world's first consumer application of an electronic paper display module in Sony's new e-Book reader, LIBRIe, scheduled to go on sale in Japan in late April. This first ever Philips' display utilizes E Ink's revolutionary electronic ink technology which offers a truly paper-like reading experience with contrast that is the same as newsprint.
This is soooo great for us eBook fans. Look at the features:
reflective display (can be easily read in bright sunlight or dimly lit environments)
black and white ink-on-paper look
a resolution of approximately 170 pixels per inch (PPI) - more than any other portable device has!
read more than 10,000 pages (imagine a standard book with 250 pages - this equals to 40 books!) before replacing the four AAA Alkaline batteries
compact and lightweight form factor
allows users to download published content, such as books or comic strips from the Internet
can store up to 500 downloaded books
I promise, once this thing is out and available in my country, I will buy it!
[ 27 replies ]