Fri June 03 2022

Amazon China Kindle Store will stop operation on June 30, 2023
10:31 AM by AlaVander in E-Book Readers | Amazon Kindle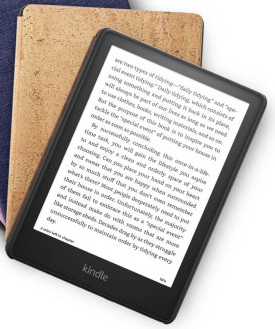 Today, I received an e-mail notice titled "notice on operation adjustment of China Kindle Store" sent by Amazon China, which said that China Kindle Store would stop operation on June 30, 2023.
You can read this email through the browser's translation plugin.
https://www.amazon.cn/b/ref=s9_acss_...rd_i=116169071
Some people think that pressure from content moderation may have led Amazon to make this decision, but I don't think so. In fact, only the books that have obtained the publication number in China can publish the electronic version, and this work is done by the publishing house, and Amazon China is only responsible for the distribution of the content.
Of course, the remaining reason is that Amazon no longer wants to take losses. Both the ecology and competitive teammates of the Chinese market may be the reasons for its losses. Although people's copyright awareness is gradually improving, but it is undeniable that piracy is still common.
In addition, Kindle China's biggest competitor, Wechat Read, has acquired millions of active users in just a few years through a series of initiatives such as free reading, better user experience, and mixed social attributes.
[ 37 replies ]
Sat May 28 2022
Tue May 24 2022

Older Kindles losing store access in August
07:27 AM by jhowell in E-Book Readers | Amazon Kindle
I saw a report on Reddit of owners of older Kindle models being told by Amazon that their devices will no longer be able to access the store to purchase books as of August 17, 2022. Books can still be purchased in other ways and will be readable on these devices.
Despite having older devices registered to my Amazon account I have yet to receive this email myself.
Thank you for continuing to use one of our earliest Kindle devices. While you can continue reading on your device, as of August 17, 2022, store functionality will no longer be available. This change only affects certain devices introduced 10+ years ago (listed below). As of August 17, you'll no longer be able to browse, buy, or borrow books directly from these Kindle devices. As always, you'll be able to browse, buy, and borrow books on other supported devices or through amazon.com/ebooks.

Which Kindle devices are affected? Kindle (2nd Gen) International, Kindle DX International, Kindle Keyboard, Kindle (4th Gen), and Kindle (5th Gen). Our records show at least one of these devices is registered to this email address. Visit Manage your Content and Devices to see all your registered devices. If you are unsure which device(s) you have, visit Identify Your Kindle for more information.

Can I still read on my Kindle? Yes. You can still access your existing library from your Kindle, deliver newly purchased or borrowed books to it, or download books from your "Archived Items."

How can I shop for Kindle books after August 17, 2022?

Visit amazon.com/ebooks in a browser on your phone, tablet, or computer.

Use the Kindle Store on a touchscreen Kindle or Amazon Fire tablet.

Upgrade to a new Kindle. Use code [REDACTED] to save 30% and get $40 in eBook credit. Offer valid through July 5, 2022, at 11:59 PM (PT). Terms and Conditions apply.

If you have any questions, please visit our FAQ or contact our Customer Service team who will be happy to help you.

Regards, The Kindle Team
[ 112 replies ]
Sat April 30 2022
Wed April 27 2022
Sun April 24 2022

Books UnBanned: Brooklyn Public Library
07:29 AM by Catlady in E-Book General | News
Brooklyn Public Library is offering FREE digital library cards nationwide to anyone aged 13-21 for a limited time, to combat book banning. BPL's usual fee for out-of-state residents is $50.
The card will be good for one year and is designed to complement access to resources for teens in their local communities. The Brooklyn Public Library eCard provides access to 350,00 e-books; 200,000 audiobooks and over 100 databases. Teens will also be connected to their peers in Brooklyn, including members of BPL's Intellectual Freedom Teen Council, to help one another with information and resources to fight censorship, book recommendations and the defense of freedom to read.
[ 15 replies ]

[Banned] Books for All - The New York Public Library
07:28 AM by jhowell in E-Book General | News
The New York Public Library has partnered with several publishers to make several books that have been banned or challenged available for anyone to read for free using their SimplyE app for a limited time. An NYPL account is not required.
Details here: https://www.nypl.org/spotlight/books-for-all
Available Now on SimplyE

Speak | Laurie Halse Anderson (Square Fish / Macmillan Publishers)

King and the Dragonflies | Kacen Callender (Scholastic)

Stamped: Racism, Antiracism, and You | Jason Reynolds and Ibram X. Kendi (Little, Brown Books for Young Readers / Hachette Book Group)

Catcher in the Rye | J.D. Salinger (Little, Brown and Company / Hachette Book Group, with special thanks to Matt Salinger)
Somewhat ironically given their stance on banned books they also state:
Note: Per the Library's policies on materials accessible to SimplyE users under the age of 13, only King and the Dragonflies is available to those with children's accounts.
[ 3 replies ]
Mon January 10 2022

Pottermore bookshelf shutting down
06:13 AM by issybird in E-Book General | News
Pottermore stopped selling Harry Potter ebooks and audiobooks last September; as of January 31, 2022, its bookshelf will no longer be accessible. While it seems unlikely for the vast majority here, just in case you don't have backup copies of anything purchased from Pottermore, be sure to download them by the end of the month.
[ 44 replies ]