Sat April 30 2022
Wed April 27 2022
Sun April 24 2022

Books UnBanned: Brooklyn Public Library
08:29 AM by Catlady in E-Book General | News
Brooklyn Public Library is offering FREE digital library cards nationwide to anyone aged 13-21 for a limited time, to combat book banning. BPL's usual fee for out-of-state residents is $50.
The card will be good for one year and is designed to complement access to resources for teens in their local communities. The Brooklyn Public Library eCard provides access to 350,00 e-books; 200,000 audiobooks and over 100 databases. Teens will also be connected to their peers in Brooklyn, including members of BPL's Intellectual Freedom Teen Council, to help one another with information and resources to fight censorship, book recommendations and the defense of freedom to read.
[ 15 replies ]

[Banned] Books for All - The New York Public Library
08:28 AM by jhowell in E-Book General | News
The New York Public Library has partnered with several publishers to make several books that have been banned or challenged available for anyone to read for free using their SimplyE app for a limited time. An NYPL account is not required.
Details here: https://www.nypl.org/spotlight/books-for-all
Available Now on SimplyE

Speak | Laurie Halse Anderson (Square Fish / Macmillan Publishers)

King and the Dragonflies | Kacen Callender (Scholastic)

Stamped: Racism, Antiracism, and You | Jason Reynolds and Ibram X. Kendi (Little, Brown Books for Young Readers / Hachette Book Group)

Catcher in the Rye | J.D. Salinger (Little, Brown and Company / Hachette Book Group, with special thanks to Matt Salinger)
Somewhat ironically given their stance on banned books they also state:
Note: Per the Library's policies on materials accessible to SimplyE users under the age of 13, only King and the Dragonflies is available to those with children's accounts.
[ 3 replies ]
Mon January 10 2022

Pottermore bookshelf shutting down
07:13 AM by issybird in E-Book General | News
Pottermore stopped selling Harry Potter ebooks and audiobooks last September; as of January 31, 2022, its bookshelf will no longer be accessible. While it seems unlikely for the vast majority here, just in case you don't have backup copies of anything purchased from Pottermore, be sure to download them by the end of the month.
[ 44 replies ]
Sat December 25 2021
Tue December 21 2021

The 2022 Annual Reading Challenge List Thread
10:57 AM by pdurrant in E-Book General | Reading Recommendations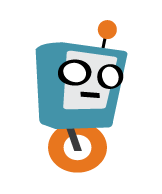 2022 Reading Challenge List Thread

Welcome to our 13th Annual Reading Challenge!
The Annual Reading Challenge is neither a race, contest, nor an "exclusive club", anyone can join! This is just a fun activity that some of us have enjoyed doing in the past. Many of us have found reading challenges to be an entertaining way to set goals for ourselves, get ideas for books, and see what others are reading.
This thread is for you to keep a running tally for your chosen challenge. Please state your goals at the top of your post (in the title line if you can), and then start your list in the body of your post. As you read books, edit your post to update your list of books read, or other challenge status.
Please Remember: No discussion posts in this thread. Please use the other thread for that. Non-List posts will be deleted or moved to the other thread.
Discussions & Ideas can be found here:
Post #2
of this thread is dedicated to a Table of Contents for all participants in this thread. Names will be added to this TOC in alphabetical order with a link to that individual's post number from this thread.
Previous threads were for 2021, 2020, 2019, 2018, 2017, 2016, 2015, 2014, 2013, 2012, 2011 and 2010
[ 36 replies ]
Sat October 09 2021