Sat November 07 2020
Thu November 05 2020

In case you have Booksamillion books purchased but not yet downloaded
09:48 AM by 4691mls in E-Book General | General Discussions

I got an email from them Booksamillion saying that some of my books need to be downloaded before they expire on November 20. I normally download any books right away after purchase and sure enough, when I signed in and checked my download library on their site, I found that the books that have an upcoming expiration date were all books I purchased and downloaded several years ago.
However, if you think you might have purchased any books from Booksamillion that you haven't downloaded you may want to log in and check your download library in case any of them are about to expire.
In case anyone needs it, here's their Help page about downloading your soon-to-expire books:
https://www.booksamillion.com/help/d...n=201103_eBook
[ 4 replies ]
Sat October 24 2020
Thu October 22 2020
Sat October 17 2020
Thu October 15 2020

Barnes & Noble databases hacked
03:08 AM by pdurrant in E-Book General | News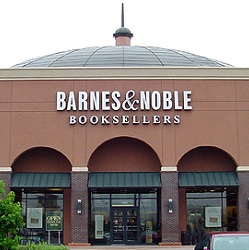 Barnes and Noble have been the victims of a cyber attack where the attackers gained access to some of their databases.
This means that the names, email addresses, postal addresses, telephone numbers and purchase history of some or all Barnes & Noble customers have probably been obtained by the attackers.
It's unlikely that the attackers have obtained credit card numbers (Barnes & Noble say they have not) but it can't (IMO) be ruled out at this stage.
They have sent out an email to customers:

Dear Barnes & Noble Customer,
It is with the greatest regret we inform you that we were made aware on October 10, 2020 that Barnes & Noble had been the victim of a cybersecurity attack, which resulted in unauthorized and unlawful access to certain Barnes & Noble corporate systems.
We write now out of the greatest caution to let you know how this may have exposed some of the information we hold of your personal details.
Firstly, to reassure you, there has been no compromise of payment card or other such financial data. These are encrypted and tokenized and not accessible. The systems impacted, however, did contain your email address and, if supplied by you, your billing and shipping address and telephone number. We currently have no evidence of the exposure of any of this data, but we cannot at this stage rule out the possibility. We give below answers to some frequently asked questions.
We take the security of our IT systems extremely seriously and regret sincerely that this incident has occurred. We know also that it is concerning and inconvenient to receive notices such as this. We greatly appreciate your understanding and thank you for being a Barnes & Noble customer.
Barnes & Noble
FAQ
1. Have my payment details been exposed?
No, your payment details have not been exposed. Barnes & Noble uses technology that encrypts all credit cards and at no time is there any unencrypted payment information in any Barnes & Noble system.
2. Could a transaction be made without my authorization?
No, no financial information was accessible. It is always encrypted and tokenized.
3. Was my email compromised?
No. Your email was not compromised as a result of this attack. However, it is possible that your email address was exposed and, as a result, you may receive unsolicited emails.
4. Was any personal information exposed due to the attack?
While we do not know if any personal information was exposed as a result of the attack, we do retain in the impacted systems your billing and shipping addresses, your email address and your telephone number if you have supplied these.
5. Do you retain any other information in the impacted systems?
Yes, we also retain your transaction history, meaning purchase information related to the books and other products that you have bought from us.
[ 49 replies ]
Tue October 13 2020
Sat September 26 2020