Sat December 25 2021
Tue December 21 2021

The 2022 Annual Reading Challenge List Thread
09:57 AM by pdurrant in E-Book General | Reading Recommendations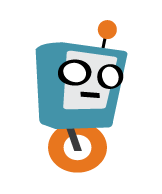 2022 Reading Challenge List Thread

Welcome to our 13th Annual Reading Challenge!
The Annual Reading Challenge is neither a race, contest, nor an "exclusive club", anyone can join! This is just a fun activity that some of us have enjoyed doing in the past. Many of us have found reading challenges to be an entertaining way to set goals for ourselves, get ideas for books, and see what others are reading.
This thread is for you to keep a running tally for your chosen challenge. Please state your goals at the top of your post (in the title line if you can), and then start your list in the body of your post. As you read books, edit your post to update your list of books read, or other challenge status.
Please Remember: No discussion posts in this thread. Please use the other thread for that. Non-List posts will be deleted or moved to the other thread.
Discussions & Ideas can be found here:
Post #2
of this thread is dedicated to a Table of Contents for all participants in this thread. Names will be added to this TOC in alphabetical order with a link to that individual's post number from this thread.
Previous threads were for 2021, 2020, 2019, 2018, 2017, 2016, 2015, 2014, 2013, 2012, 2011 and 2010
[ 36 replies ]
Sat October 09 2021
Tue October 05 2021
Sat September 25 2021
Tue September 21 2021

Amazon announce 6.8" Paperwhite Kindles
10:39 AM by tubemonkey in E-Book General | News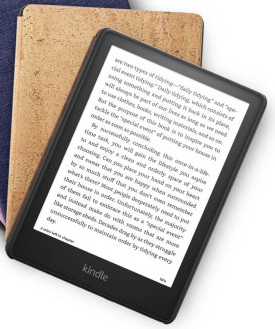 Amazon Unveils the Next Generation Kindle Paperwhite and New Kindle Paperwhite Signature Edition
Next generation Kindle Paperwhite comes with a larger 6.8-inch glare-free display, up to 10 weeks of battery life, adjustable warm light, USB-C charging, and 8 GB of storage—for only $139.99

First-ever Kindle Paperwhite Signature Edition also adds an auto-adjusting light sensor, 32 GB of storage, and—for the first time, wireless charging—all for just $189.99

Twenty percent faster page turns and an even smoother experience enabled by all-new hardware and redesigned interface

Four-month Kindle Unlimited membership included for a limited time, offering access to over 2 million eBooks, thousands of audiobooks, a selection of magazines, and more.
SEATTLE--(BUSINESS WIRE)--Sep. 21, 2021-- (NASDAQ: AMZN)—Amazon today announced the next generation of Kindle Paperwhite with three new models: the all-new Kindle Paperwhite, the first-ever Kindle Paperwhite Signature Edition, and a brand-new Kindle Paperwhite Kids. For years, Kindle Paperwhite has been the most popular Kindle, and the new generation combines premium hardware, faster performance, and a redesigned user interface for a more enjoyable reading experience. Starting at just $139.99, Kindle Paperwhite comes with a larger display, a new adjustable warm light, and increased battery life, while the new Signature Edition adds an auto-adjusting light sensor and is the first-ever Kindle to offer wireless charging. Kindle Paperwhite and Kindle Paperwhite Signature Edition pre-orders start today and will start shipping October 27. Learn more at http://www.amazon.com/kindlepaperwhite.

This press release features multimedia. View the full release here: https://www.businesswire.com/news/ho...0921005774/en/

more...
The First-Ever Kindle Paperwhite for Kids

Also today, Amazon announced the Kindle Paperwhite Kids—the first Paperwhite device custom-designed for young readers. Kindle Paperwhite Kids comes with a kid-friendly cover, a 1-year subscription to Amazon Kids+, and 2-year worry-free guarantee. The all-new Kindle Paperwhite Kids is $159.99 and also available for pre-order today. Learn more here.
Pricing and Availability

The all-new Kindle Paperwhite is $139.99 and available in 8 GB in Black. The new Kindle Paperwhite Signature Edition is $189.99, available in 32 GB, also in Black. Both devices are available today for pre-order, and for a limited time, they come with a free, four-month membership to Kindle Unlimited. New leather, cork, and fabric covers for the all-new Kindle Paperwhite will be available in a variety of colors.
Limited-time offer: Enjoy 4 months of Kindle Unlimited for free when you purchase the all-new Kindle Paperwhite or Kindle Paperwhite Signature Edition. Terms apply
[ 289 replies ]
Mon February 15 2021
Sat January 09 2021