Sat January 09 2021
Sun January 03 2021
Sat December 26 2020
Tue December 22 2020

Hisense A7 5G
07:19 AM by kandwo in E-Book Readers | Android Devices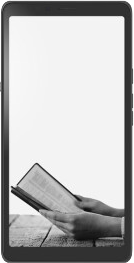 Today Hisense announced the release of their new e-ink smartphone, the A7 5G. What do we know? I haven't been able to find much information about the phone as I don't know Chinese and the webpage won't load for me fully. It is said to be a global release, so I guess that means Google Play?
Here is a link to the phone: https://item.jd.com/100009643325.html
According information posted to a reddit thread, it's going to be bigger than the A5: https://old.reddit.com/r/eink/commen...ves_1999_yuan/ (6.7 inches, according to the post) and will be followed by a colour version in February.
What do you think?
Myself, I'm a bit torn - I don't need a bigger screen and 5G, which I think has the potential to be a big battery drain. But if it has a faster processor than the A5 Pro and warm frontlight, I might consider it.
[ 46 replies ]
Mon December 21 2020

The 2021 Annual Reading Challenge List Thread
11:43 AM by pdurrant in E-Book General | Reading Recommendations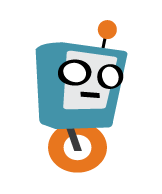 2021 Reading Challenge List Thread

Welcome to our 12th Annual Reading Challenge!
The Annual Reading Challenge is neither a race, contest, nor an "exclusive club", anyone can join! This is just a fun activity that some of us have enjoyed doing in the past. Many of us have found reading challenges to be an entertaining way to set goals for ourselves, get ideas for books, and see what others are reading.
This thread is for you to keep a running tally for your chosen challenge. Please state your goals at the top of your post (in the title line if you can), and then start your list in the body of your post. As you read books, edit your post to update your list of books read, or other challenge status.
Please Remember: No discussion posts in this thread. Please use the other thread for that. Non-List posts will be deleted or moved to the other thread.
Discussions & Ideas can be found here:
Post #2
of this thread is dedicated to a Table of Contents for all participants in this thread. Names will be added to this TOC in alphabetical order with a link to that individual's post number from this thread.
Previous threads were for 2020, 2019, 2018, 2017, 2016, 2015, 2014, 2013, 2012, 2011 and 2010
[ 33 replies ]
Sat December 05 2020
Fri December 04 2020

Sigil-1.4.3 Released with Additional Critical Fixes
04:11 AM by DiapDealer in E-Book Software | Sigil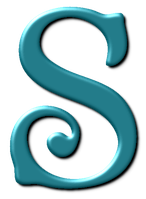 Sigil-1.4.3
Sigil-1.4.3 represents additional critical bug fixes and is meant to immediately replace Sigil 1.4.0 through Sigil-1.4.2. It has all the features of the original Sigil 1.4.0 including new icon themes and multiple language spell checking.
Bug Fixes Since Sigil-1.4.0
critical bug fix for OPF metadata attributes that use named entities
fix bug in "Add Existing" files when file names would require percent encoding
fix bug in multiple language spellchecking dialog word lookup when no language attributes used
update de, nl, sv, ko, ru translations that missed the Sigil 1.4.0 initial release
critical bug fix for *over* xml encoding html used inside metadata in the opf
revert ctrl-f to it long standing Find and Replace behaviour
fix mismatched override wait cursor usage
fix crashes when dictionaries are missing on load or during first spellcheck
update the mapping of language codes to dictionaries without the need to restart
fix critical bug which caused split to break links that are bare fragments
fix additional critical bugs which caused split to lose fragments from link targets
fix double # chars in fragment ids during merge
fix hang on load with bad encryption.xml font uris
quiet unneeded debug output when importing an epub
fix opf cleanup bug when identical xmlns values are used with two different prefixes on the same tag
---------------------------------------------------------------------------
Please check the
Sigil Wiki
for important Sigil support links, additional resource downloads, and platform-specific trouble-shooting tips/requirements.
Mac users should still download and install ActiveState's ActiveTcl Community Edition to utilize plugins that use Tk/Tcl GUIs. More here.
Mac users should also check out the wiki entry on the New Release File Format
The latest Sigil user guide can always be downloaded from its own repository.
The binary downloads (and source) can be found as assets at the bottom of The Sigil Github Release page.
[ 5 replies ]
Sat November 28 2020