Hello,
I'm new with calibre, like this application well and I'm using it mainly for downloading news. And here I have got a little problem:
When I download the any news source and transfer it to my eReader by clicking on "send to device" I always get tiny font sizes like here: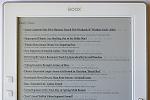 My device is the Onyx Boox M92 with a screen size of 9.7".
Of course I can increase the font sizes with my reader, but then I get very big titles.
I there any possibility to increase the smaller font size without icreasing the title sizes? I have already read this
help
, but it doesn't work
For testing purposes I adjusted calibre in that way: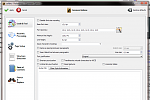 I expected that every font size would become equal but nothing has changed when I downloaded the news again and transferred it to my device. Everything remains like before.
Does anybody know what I'm doing wrong?
Thank You!