Quote:
Originally Posted by
skillachie
Anyway to see screenshots of what it looks like from your point of view when reading?
Not directly, but it can be reconstructed to give the idea. I will post it later.
The IT identity of the product is not concealed. (It has a cable going down from the left...) The design is very (in absolute terms) to extremely (in relative terms) good, and yet it could look much better if the glasses were shorter (width-wise): the 15cm length may remind of Hajime Sorayama's mortgage paying sales strategy products.
Mine are with silver body (instead of black) and I normally wear them with the lighter sun-filter plugin (instead of bare, fully transparent, or with the heavy sun-filter plugin), so they may look like this pictures (the first edited from available stock, especially to add the "shades", the others from video):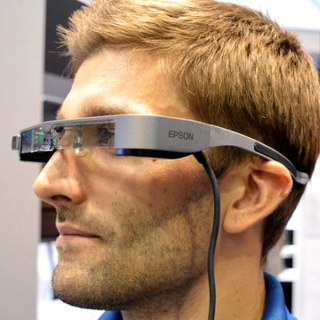 Given the vastly different effect of the available pictures, maybe you are better off with checking the available videos.