Quote:
Originally Posted by
wdshieh
I am still in the hopes that some reading apps can display Chinese. The attachment is a Chinese ePub file I just made for test. Wish someone could try this in your tolino to see if any epub reading app can display Chinese correctly.
Another data point to confirm it works with a custom font file (TTF or OTF) placed in the
Fonts
directory on the device. You'd likely want to use custom typeface anyway depending on your preferences.
Examples:
Kaiti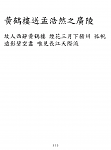 Songti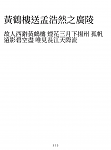 If you zoom in on the screenshots you might think there are some aliasing issues but in fact it's not noticable on the E Ink screen, all looks well. (Taken on the Shine 3, should not be worse on other devices with the same or better pixel density.)
You might also notice the spacing is off but this is expected as your ePub file uses the standard space. As long as you use the ideographic space (Unicode U+3000) it displays fine as well (I modified the file to test it):
If you read mostly Chinese, you can also consider changing the default fonts. I posted how to do this in
another thread
.