Geographically Restricted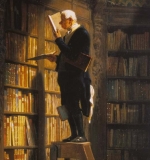 Posts: 2,629
Karma: 14933353
Join Date: Dec 2008
Location: Perth, Australia
Device: Sony PRS-T3, Kindle Voyage, iPad Air2, Nexus7v2
Interest in these older ereaders?
---
I have several older ereaders that I want to pass on while they are still useful.

So this post is just to see if there is interest in any of these at all.

Thought it best to check interest here first before I advertise locally.

They do not come with USB cables and most will still have the original boxes. I will ensure that they are factory reset and working before any sales are made.

1 x Jetbook Light (black) $30
1 x Jetbook Light (white) $30
1 x Kindle Keyboard with Kindle cover $30
1 x Sony PRS-T1 with Gecko leather cover $50

Prices are in Australian dollars and I prefer selling within Australia.

Postage not included in price.
---
Last edited by sabredog; 02-18-2015 at

08:00 PM

.