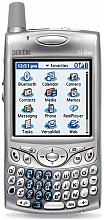 There has been a lot of talk about the value of smartphones. You hear about streaming audio and video. There are live traffic camera applications, on-the-go downloads, mobile blogging, email, web browsing and many more applications that are sold by people in the smartphone business. You would think that a smartphone is worthless without the data network, or if you don't use all those fancy wireless applications.
But, on the other hand, I have a smartphone and yesterday I cancelled my data plan. I love my smart phone -- even without a data plan. (My phone is a Treo 650 which is a fantastic device and I really like it. My comments are not due to the particular phone I have, they are about the data network usage. )
Now, technically, I am still on a plan. But it's a pay as you go, and I'm not planning to use it. And it saves me a bundle every month on my Verizon bill. I am willing to not have email for a savings of $25-$50/month, depending on whether I use the small data plan or the unlimited plan. Web browsing is slow and painful. And the other applications may sound slick, but personally, I have no particular need for them, and it's not even worth the memory footprint and time to mess with them. That's not true for a lot of people, but it's very true for me.
But a smartphone is great for me because I have a phone with me and a pda, but I only have one device in my pocket. The camera is cool. And the device works great. I don't need the data network.
So why do we continue to hear that the smartphone is all about mobile data and content? I think there are two basic reasons for this. Number one, I agree that the data network is a big part of the future. But the adoption curve is too high in terms of hassles, customer support, device capabilities, service limitations and especially the high costs. Right now, it's just not worth the downside.
Number two, we have to remember that we are being sold on data services because service providers and the associated industries are after our wallets. Data network providers don't want to become a simple provider of bandwidth and lose all their ability to make money. They want, instead, to control every piece of content going over the network and how we see it. Microsoft and Bill Gates have set their best minds on how to structure desktop and mobile OS in the future to extends and encourages the reach into the "pay for every touch" paradigm. And they are especially working on ways to beef up the amount of data you need to pass over the networks, and that you are charged for. He's said as much publicly. Because that's where all the revenue is.
But that's not because Microsoft is evil, it's because of the business they are in and the desire to work with the wireless network providers and content providers. We'll see the same things from other platform developers. Compromises by the consumer will be forced even by Palm. Not because they want to do it, but because the business environment requires it.
So, bottom line, be reminded that smartpone and wireless network capabilities are in their infancy. Some killer apps like email are becoming less expensive and more user friendly. But don't let anyone sell you the line that smartphones are only for the data network. They're not. They can be great devices even without that data network.
You may just find that you are among the masses that find one device in your pocket is the primary benefit. And for many it's well worth the expense and design compromises to get that benefit. In time the data services will be more important and cheaper and easier. But for now, I can wait.