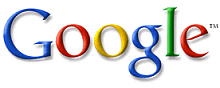 Did you know that you can search for books using Google? Yes, there is the standard method of finding anything... just go to
www.Google.com
and type in what you want to find.
Targeted specifically at books, and searching the full text within them, you can also use
Google Book Search
. In fact, some books can even be viewed in full online.
The books come from two sources: The first is publishers who are willing to show a limited number of pages online to publicize their books.
The second is by scanning libraries. Google says it is "[o]ur project to include the collections of a few libraries in Google Book Search and, like a card catalog, show you information about the book and in some cases a few snippets – a few sentences of your search term in context. We will show the full book when it is out of copyright."
As many books as Google is scanning, there are still many more not included, so it's not a perfect system in many ways. But if you are searching for a book with your favorite passage, it might just be another handy tool in your book hunt toolbox.