That was helpful, thank you
@PromethiumL
.
I have inspected the sql dababase located in mnt_us/system/kll/CC-CEDICT.kll.zh.pn.klld
It has 2 tables:
metadata table
: pinyin definition language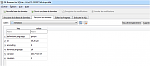 chinesedict table
: pinyin translations along with their difficulty level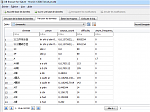 My guess is that when the option is selected, the framework upon rendering a
zh
book, searches the sql database to display the pinyin of all the terms it encounters.
The CC-CEDICT.kll.zh.pn.klld was probably automatically downloaded from amazon when I opened a chinese book. It was not present in the kindle when I purchased it.
[EDIT] To verify, I deleted CC-CEDICT.kll.zh.pn.klld and re-opened the zh User Guide, the pinyin klld automagically downloaded. As a bonus, it is now at version 4.
In the end, the process is somewhat similar to wordwise, just with a different and simpler database.