Booklegger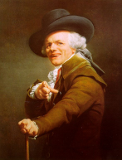 Posts: 1,801
Karma: 7999816
Join Date: Jun 2009
Location: Toronto, Ontario, Canada
Device: BeBook(1 & 2010), PEZ, PRS-505, Kobo BT, PRS-T1, Playbook, Kobo Touch

Another use for Bluetooth
---
I posted the following over in the Astak forum where Robertb was polling for new ideas, so I figure I should post it here, too:

Bluetooth can also give you a cheap remote control option as well as downloads from your computer. This would be useful not only for lazy people, but also for for people working out in exercise bikes or treadmills, and, much more important, for disabled people. The could have the reader mounted conveniently for viewing and the remote at their finger tips - or eyebrow, if that's their best control option. That kind of thing has been a particular burr of mine ever since I worked at a hospital/research centre for children many years ago.

In a related vein, I should point out that you don't need a touch screen to have a soft keyboard. It is quite feasible to use any single or multi-button control to select items from a screen. We wrote a research paper twenty-five (!) years ago on the subject. I have no idea now where it got published, but I still have a few paper copies around somewhere.

It wouldn't be the first time that making something accessible for disabled people made it more useful for the larger population...


So far the Kobo is the only reader that could do this with only a firmware upgrade...