Beepbeep n beebeep, yeah!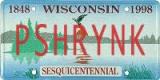 Posts: 11,724
Karma: 8255450
Join Date: Apr 2008
Location: La Crosse, Wisconsin, aka America's IceBox
Device: iThingie, KmkII, I miss Zelda!
OS 3.2 v 4.2 and bluetooth devices
---
I recently got hearing aids and got a bluetooth transceiver to hook up with my phone and iPad. It works pretty good with the phone, but when I hooked up to my iPad, there is only one volume setting: LOUD. I haven't listened to music at this volume since I was a stupid kid and was busily making sure I would need hearing aids.

The Audiologist's office checked with tech support and were told that this is a problem with their device in OS 3.x, but is supposed to be fixed in OS 4. In fact, they said, iPhone 4's do just fine.

My question is: Has anyone with an iPhone with OS 4 had an experience with bluetooth devices, such as ear buds and know if the volume control is workable?