Quote:
Originally Posted by
Turtle91
Oooops...yeah I was just about to respond to the preview covers option...that is doable. I haven't heard of anything that will open up a zipped folder and then preview specific files inside. That would require a program to actually open up the zip and then view....which is what sigil/calibre do.

Please let us know if you do find anything!
@
Turtle1
- but surely you gotta open the zip and dig around to find the cover, sooo......
If I find anything I'll definitely post it here.
Previews are provided by Preview Handlers, which are often 'bundled' with the corresponding Search Filter. DOCX, and ODT are also rebadged zips and there are Preview Handlers for them
I'll poke around in Sumatra, which is where nikos (xplorer² dev) sourced the search filter, he may have missed something. His blog post tells of his travails in getting EPUB search going. The links he provided in his blog have led me to
this
, wherein there this: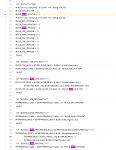 So near and yet so far.
---
Given Sigil and the calibre editor have preview windows maybe someone with requisite knowledge and skills can create a standalone EPUB File preview handler for Windows. See ==>>
Building Preview Handlers (Windows)
---
Given Edge can read EPUBs you'd think MS would do it themselves, but they've never been good at joining dots. Gates & Ballmer silos are still liberally sprinkled across Redmond's vistas - sorry - that's awful
BR