CAT WALK DIARIES - Book 1 - Goldie
The Cat Walk Agency hires models - only the most beautiful women are chosen. But there is a darker side-line business at this modeling agency. A few special women are hired for a short time by 'men-of-means.' The cost is high—it might be even higher for the women who are thus employed.
Each of the women uses an alias. This is the story of Goldie. Her name stands for her beautiful golden-brown hair. It is the first story in the Cat Walk Diaries. This short erotic romance is not intended for anyone under the age of eighteen years.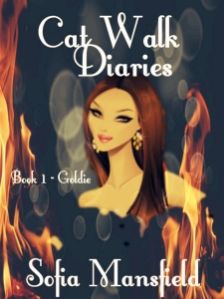 Amazon US:
http://www.amazon.com/dp/B00HUUAVTS
Amazon UK:
https://www.amazon.co.uk/dp/B00HUUAVTS