Hello,
I've been working for some time now on a server to access the comics and ebooks stored on my computer from my tablet and my phone. I think I've reached the point where the software is good enough to be shared with other people who could find interest in it.
This is a home project, primarily developped because I needed it for me. I'm not selling anything.
Ubooquity
is a small content server, designed to serve comics and ebooks (even if you can use it to share any kind of file). Its purpose is to allow easy and quick browsing of a collection of ebooks/comics hosted on your personal computer or your NAS. The primary feature I wanted was to be able to browse covers and metadata, instead of just file names, to decide what I wanted to read on my tablet.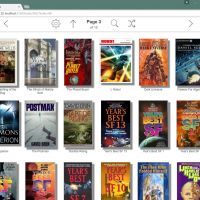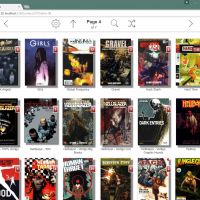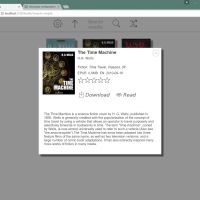 I also tried to keep the configuration as simple as possible. Once the server is installed (basically only a file to copy if you already have Java installed), you just have to choose the directories you want to share and they will be available through any browser (computer, tablet, phone...). A matter of minutes.
And since the software is written in Java, it can run on almost anything (Windows, Linux, Mac, Rapsberry Pi, etc).
Other nice things I've put in it:
web administration page, if you prefer to do everything through your browser
user management with secured access, to decide who can see what
online comic reader, to read your comics without downloading huge files
compatibility with Calibre metadata, for better ebooks collection management
command line mode, to run it on "pure" server machines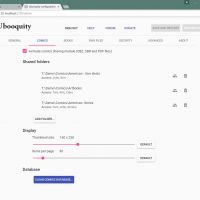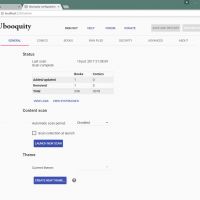 TL;DR
Ubooquity is a free content server for ebooks and ecomics.
You can download it here.
Unzip the file, double click on Ubooquity.jar and configure the directories you want to share. That's it !
Detailed explanations are available
in the documentation
and the
F.A.Q
.
Right now my needs are covered by the current version of Ubooquity. But I'd like to improve it over time using feedback from users (if users there are
).
Let me know what you think.